How do I love SchoolhouseTeachers.com? Let me count the ways…
I signed up for SchoolhouseTeachers.com back in May for my personal use. I calculated that for the $1 30-day trial and the $5.95 per month subscription, I could figure out pretty quickly and for very little money whether or not it would be worth it.
Signing up was easy, and I dug right in to all the resources. First thing, I downloaded the Schoolhouse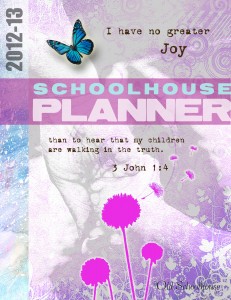 Planners. There are literally hundreds of planning pages based on a variety of possible needs. I could see these pages were crafted by people who had actually homeschooled themselves. Now the 2012-2013 Planners are available, and those are comfortably ensconced in my Homeschool Planning file waiting for me to decide which ones to print.
Then I downloaded and printed the Reading Lessons for my 10 year old boy. Like many young 'uns of the male persuasion, he does better with short, concise lessons and a logical structure. His reading ability has always been 'ok', but now I am seeing a marked improvement in reading fluency and spelling due to the way the phonics rules are presented, arranged, and reviewed. Each month a new set of lessons is available, continuing building skills from the previous lessons.
SchoolhouseTeachers.com literally has a 'staff' of teachers who submit lessons, worksheets, and teaching helps to the site.

Joey Hajda , along with his wife Lisa, authored Friendly Chemistry: A Guide to Learning Basic Chemistry. The current month's Chemistry lesson teaches the calculation of formula weights and how to calculate the percent composition of a chemical compound. Mike Sims of nanocivics.com offers a unique course in Economics. Social Studies is covered by Cathy Diez-Luckie, publisher at Figures In Motion, Terri Johnson from Knowledge Quest, and Diana Waring, author of Beyond Survival, Reaping the Harvest and the History Revealed curriculum published by AiG.
I've been a fan of Malia Russell for a long time, and was happy to see that she is the Home Economics teacher. For those who love or want to try lapbooking, Kimm Bellotto and Niki McNeil have got it covered. I just started using Adam Andrews'  Literature Resources- so much good stuff, so little time!
David Chandler is the creator of the Home Study Companion series, and teaches High School Math. Michelle Miller compiles a monthly reading list, and for music and voice, you can tap into the experience of Joy Sikorski, M.A., an "award-winning film composer, performer and educator, who founded SingBabySing® and Singing Mastermind".
I'm probably getting a little carried away now, but I feel compelled to write about all the benefits of this site because it has been an amazing resource for us, and every day is like Christmas with new content, helps, and ideas popping up regularly. The problem is that I still have only tapped the surface.
There are also Schoolhouse Dailies- daily lessons in Grammar, Math, Writing, Art, History, Hands-On K-5 and Preschool Activities, and one of our favorites- This Day in History.

I'm not even close to done. I have quick access to the current issue of The Old Schoolhouse Magazine as well as back issues, Monthly Bonus E-Books that contain a variety of homeschool helps and unit studies, and coming soon will be access to the MP3s of three TOS Schoolhouse Expos:
First Annual Schoolhouse Expo
Celebrate Homeschool! Expo
Homeschooling with Heart! Expo
The Schoolhouse Library contains copybooks, reading lists, lesson plan archives, and links for art, craft, nature, homemaking articles and advice, reading and spelling resources.
There's more, but my fingers are tired. I will, however, direct you to the Sample Pages online to help you get a clear idea of what the content actually looks like.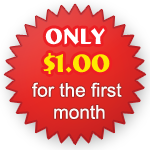 You can try SchoolhouseTeachers.com today for $1. One. Dollar. After that you have the choice of a monthly subscription of $5.95, or save 10% and pay the full year for $64.26. Price may vary outside the US.
If you are a member of HSLDA, you can receive 1 year FREE.
Want to know what the rest of The Schoolhouse Review Crew thought about
SchoolhouseTeachers.com? Click on the banner below.