Writing is more than words on a page in some kind of sensible order. It's about communication, and writing is a valuable communication skill. Building sentences into paragraphs sounds easy, but actually doing it leaves many students staring blankly into space.

David Dye's Writing Workshop is encapsulated in the Create Better Writer's Curriculum. It is a simple, methodical approach to crack the writer's block that often occurs with creative writing projects and research papers.
Essential to this program is the Homeschool Writing Action Plan. This gives parents a clear guide to the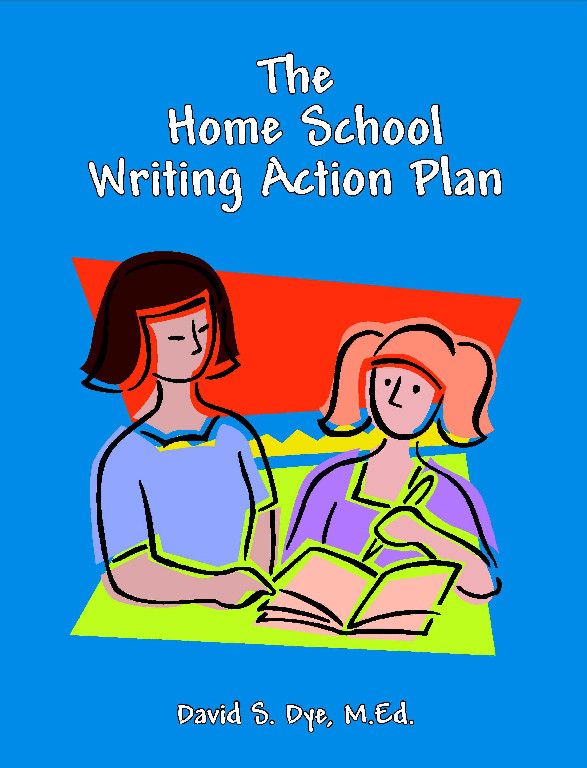 content and proper pacing of the lessons with advice and ideas for every step, every skill set.
The first part of the program teaches the basics of How to Write a Paragraph. Working one-on-one, it takes very little time to cover the material and practice the steps. There is no greater compliment than describing a curriculum as "simple and effective".
Building on the foundation of the paragraph, the next task is to conquer the Five Paragraph Essay. Many educational methods and subject areas make use of the essay, requiring persuasive, cause and effect, and narrative writing projects to convey what has been learned. The same systematic approach is applied to the essay as to the paragraph.
Writing Tricks Plus Parts 1 & 2 help the student build stronger sentences, increase vocabulary, and learn to use literary devices to make writing not only structurally correct, but interesting to the reader.
Create Better Writers isn't just for the high school student. The pacing for grade levels from 3rd to 12th is provided, making this the only writing program you will need for every student, every level. Many homeschoolers purchase a new program every year, or are entranced by bells and whistles and promises. There is no need to spend and spend and spend every year on new writing curricula when one program conveys the information necessary for students to continually build their writing skills, including SAT and ACT college Exam practice.
Create Better Writers does require parental involvement, and provides all the guidance and criteria for assessment that you will need to teach this course.
The Complete Writing Program is available as a download for $64.00, or as soft cover books for $68.00 (+shipping). Each part of the program can also be purchased separately.
Want to know what the rest of The Schoolhouse Review Crew thought about
Create Better Writers? Click on the banner below.